Mifteya anesteziyê û ICU şopandina kûrahiya anesteziyê ye. Ma em çawa dikarin çavdêriya kûrahiya anesteziya guncan pêk bînin? Ji bilî hewcedariya anesteziyolojiyek bi ezmûn, çavdêriya kûrahiya anesteziyolojiyê û sensora EEG-a ne-êrişkar a yekcar a ku bi çavdêriya anesteziyê re tê bikar anîn jî divê bihêztir be.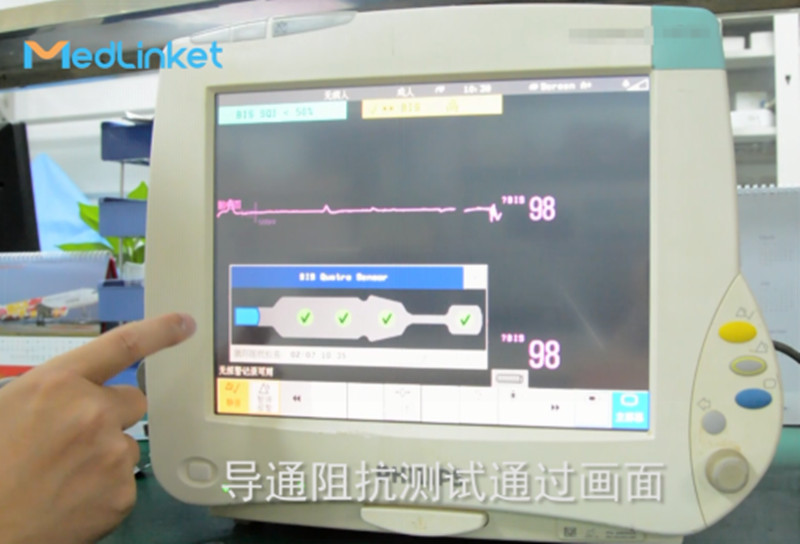 Sensorên EEG-ên ne-êrişker ên yekser 
Em dizanin ku kûrahiya anesteziyê dereceya ku laş bi tevlihevkirina bêhestbûn û teşwîqkirina li ser laş tê sekinandin e. Her ku tûjiya bêhestbûn û teşwîqê zêde û kêm dibe, kûrahiya anesteziyê jî bi wê re diguhere.
Çavdêriya kûrahiya anesteziyê her dem xemgîniya anesteziyologan bûye. Pir kûr an pir kûr dê zirarê bide laş an derûnî bide nexweşan. Parastina kûrahiyek guncan a anesteziyê girîng e ku ewlehiya nexweş bisekinin û şertên baş ên neştergeriyê peyda bikin.
Tê ragihandin ku BIS bi konserana piraniya dermanên anesteziyê re têkildariyek baş heye, ji ber vê yekê ji bo rêberiya dermanên dermanên anestetik ên intraoperatîf, karanîna çavdêriya BIS, li gorî encamên şopandinê ji bo rêberkirina karanîna dermanên anesteziyê, ku dikare baştir biparêze kûrahiya anesthesia û bandorek anesthetic baş bikin.
Bi pêşkeftina teknolojiya şopandina EEG di van salên dawî de, BIS (bispectralindex) ji bo şopandina çêtir a statû û guherînên fonksiyona kortika mejî bûye rêbazek naskirî, û dikare di pratîka klînîkî de wekî rêbaza çavdêriya kûrahiya anesteziyê ya hevpar û pêbawer were bikar anîn.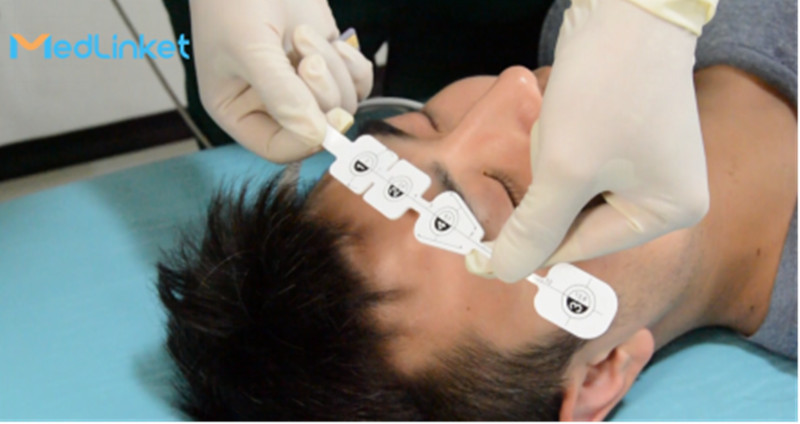 Derheqê BIS de
BIS nirxek îstatîstîkî ye ku ji tomara EEG-du-frekans a derketina dermanên cuda yên anesteziyê di nimûneyek mezin de ye. Vê daneyê bi taybetî ji nimûneyek mezin a mijarên ku dermanên anesteziya dualî digirin û bi tomarên EEG-du-frekans hatine dagirtin re hate girtin, û rewşa hişmendiyê, asta bîhnfirehiyê, û hemî EEG-a tomarkirî databasek çêkir. Dûv re, li ser bingeha spektruma frekansa elektroencephalogram (EEG) û spektruma hêzê, hejmara agahdariyên tevlihev ên ku ji analîzên nexêzik ên qonax û ahengsaziyê têne girtin tê zêdekirin.
BIS tenê indexa çavdêriya bîhnfirehiya anesteziyê ye ku ji hêla FDA ya Amerîkî ve hatî pejirandin, ku dikare rewşa fonksiyona kortikî ya mejî bişopîne û çêtir biguhere, xwediyê hin hesasiyetê ye ku tevgera laş, hişmendiya intraoperatîf, û windabûn û başbûna hişê pêşbîn bike, û dikare dermanên anesteziyê kêm bike Doz rêbaza rasttir a darizandina asta sedasyonê û şopandina kûrahiya anesteziyê ji hêla EEG ve.
Indeksa çavdêriya BIS
Nirxa BIS 100, dewleta şiyar; Nirxa BIS 0, çalakiya EEG tune (astengkirina kortika mejî), (astengkirina kortika mejî). Nirxa BIS-ê bi gelemperî di navbera 85 û 100-an de normal tête hesibandin. 65 sed 85 nermker in; 40 ~ 65 anestezî ne. <40 Dibe ku pêşîlêgirtina teqînê heyî.
Ji bo ku di kêliyên krîtîk de kûrahiya rastîn û guncan a anesteziyê were şopandin, divê esera eeg a ne-êrişker a yekcar a ku bi şopandina kûrahiya anesthesiyê re tê bikar anîn jî bikêr be, da ku hejmara nîşanekan li her dewletê bi rêkûpêk were xuyang kirin.
Shenzhen Med-link Electronics Tech Co., Ltd (ji vir û pê ve wekî Med-linket tê binav kirin) di civatên kabloya bijîşkî de xwedan 15 sal ezmûna lêkolînê ye. Piştî salan ji pişrastkirina klînîkî, me bi rengek serbixwe hestyarek EEG ya ne-êrişker a yekcar çêkir, ku bi çavdêrên kûrahiya anesteziya bi marqel re bi modulên BIS yên wekî Mindray û Philips re lihevhatî ye. Pîvan hesas e, nirx rast e, û kapasîteya dij-destwerdanê xurt e. Ew alîkariya anesteziolojiyê dike ku ji nêz ve nexweşê bêhêvî bişopîne û li gorî rewşa şopandinê di wextê de tedbîrên kontrolê û dermankirinê yên têkildar bide.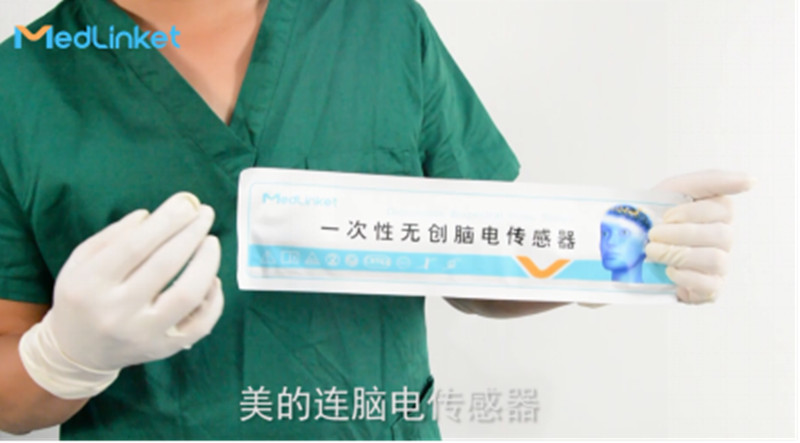 Sensorên EEG-ên ne-êrişker ên yekser 
Med-linket's disposable non-invasive EEG sensor uses imported conductive glue, low impedance and good viscosity; it has passed national medical device registration certification; passed biocompatibility testing, no cytotoxicity, skin irritation and allergic reactions, it can be used safely . It has been recognized and favored by professional anesthesiologists at home and abroad. It has successfully settled in foreign authoritative medical institutions and several well-known domestic hospitals to help anesthesia and ICU intensive care accurately monitor the depth of anesthesia indicators.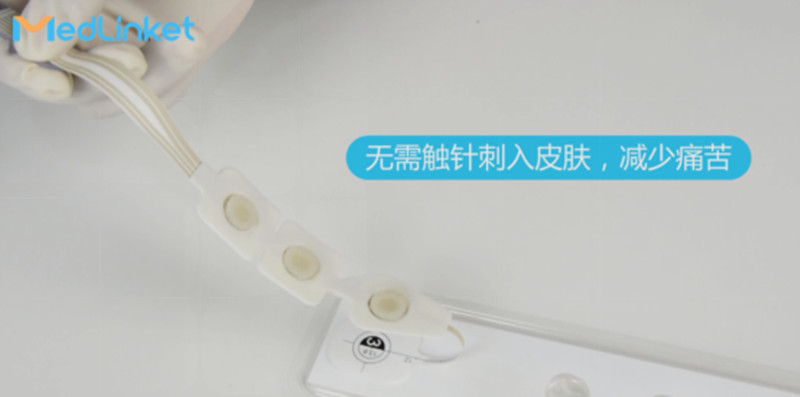 Sensorê EEG-ne-êrişkar a Med-linket hilbijêrin, kalîteya profesyonel a Med-linket-ê, 15 salên çandiniya dijwar, daket-erd, bi pêkhateyên kabloya tibî ya bi arzanî, nas bikin, alîkariya marqeyên navmalî bikin.
* Daxuyanî: Hemî marqeyên bazirganî, nav, model û hwd. Yên ku di naveroka jorîn de têne xuyandin ji hêla xwediyê orjînal an çêkerê xwerû ve têne xwedîkirin. Ev gotar tenê ji bo danasîna lihevhatina hilberên Med-Linket tê bikar anîn. Armancek din tune! Hemî jorîn. agahdarî tenê ji bo referansê ye, û nabe ku ji bo xebata saziyên tenduristî an yekîneyên peywendîdar wekî rêber were bikar anîn. Wekî din, çi encamên ku ji hêla vê pargîdaniyê ve hatine çêkirin tiştek bi vê pargîdaniyê re tune.
---
Dema şandinê: Kanûn-06-2019