On October 20, 2020, the "Third Small Animal Anesthesia Summit Forum" and the "First Small Animal Anesthesia Products
Fair" were held at the Holiday Inn Temple of Heaven in Beijing.This conference is an important anesthesia academic event
held by the Companion Animal Anesthesia Committee in 2020.The conference setting:
Special report on clinical anesthesia for dogs and cats
Companion Animal Anaesthesia seminar
Academic exchange of pet majors and other content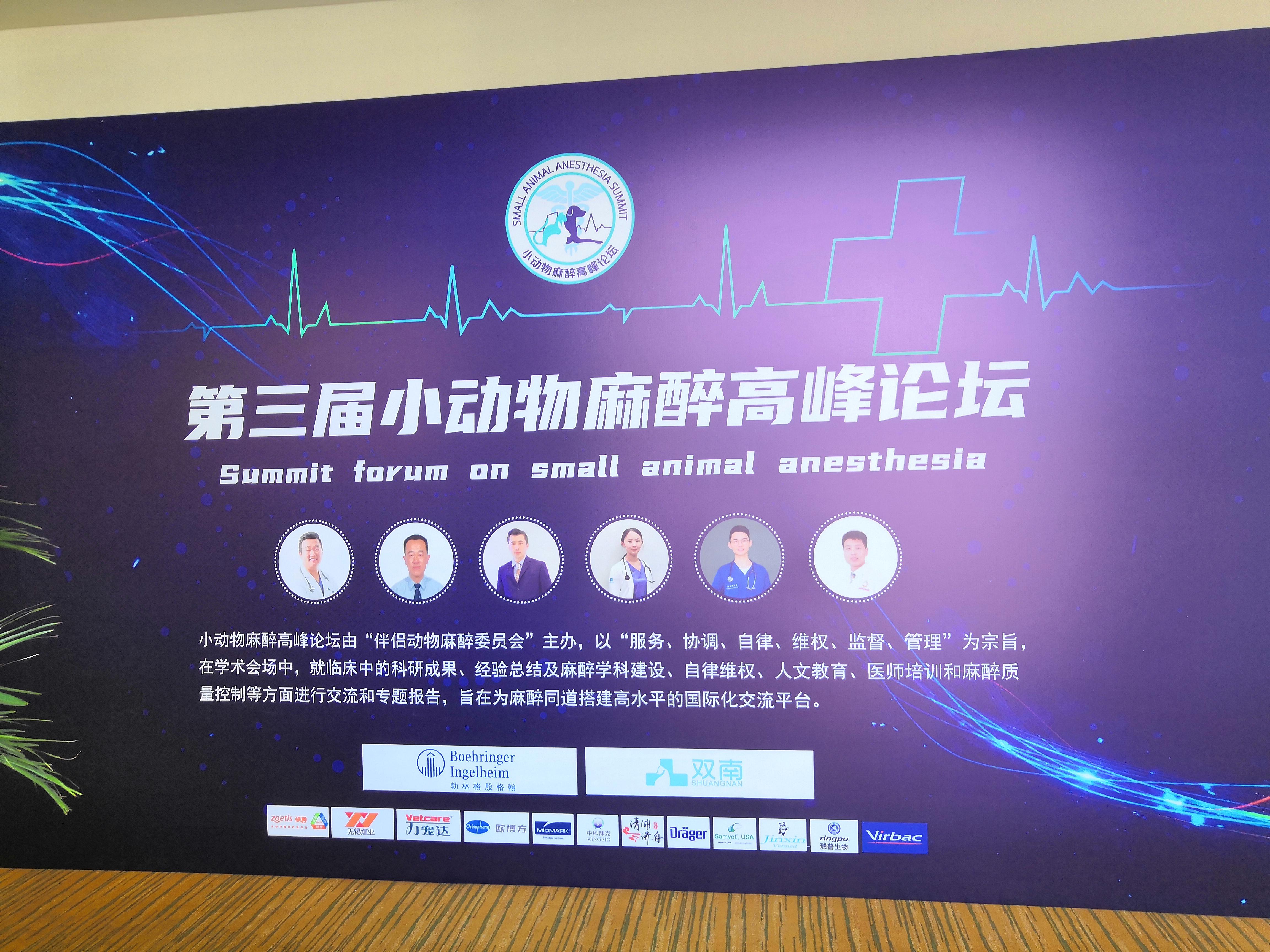 The anesthesia teacher took Medlinket's Micro Capnometer as an example to improve the significance and importance of real-time monitoring
of CO2 concentration by veterinarians.
This conference mentioned end-tidal carbon dioxide (ETCO2): refers to the partial pressure or concentration of carbon dioxide contained in the
mixed alveolar gas exhaled at the end of expiration, normal value: 35.45mmHg. Endexpiratory carbon dioxide and its graph have special clinical
significance for judging changes in body metabolism, lung ventilation and pulmonary blood flow. It is the sixth basic vital sign in addition to body
temperature, respiration, pulse, blood pressure, and oxygen saturation. Clinical anesthesia, cardiopulmonary brain resuscitation, pre-hospital first
aid, intensive care, and post-anaesthesia have important applications.
Monitoring principle of end-tidal carbon dioxide (ETCO2)
The CO2 produced by tissue cell metabolism is transported to the lungs through capillaries and veins, and excreted from the body during exhalation.
The body carbon dioxide production (VCO2) and lung ventilation (VA) determine the partial pressure of carbon dioxide (ETCO2) in the alveolar, namely
ETCO2=VCO2× 0.863/VA, 0.863 is the constant for converting gas capacity into pressure.
There are three types of end-tidal carbon dioxide measurement: infrared method, mass spectrometer method and colorimetric method. The infrared
method commonly used in clinical practice is divided into side-flow type and mainstream type according to the gas sampling method.
The clinical significance of ETCO2 monitoring:
(1) Monitoring ventilation function
(2) Maintain normal ventilation
(3) Determine the position of the trachea
(4) Find the mechanical failure of the ventilator in time
(5) Adjust the parameters of the ventilator and guide the removal of the ventilator
(6) Monitoring of metabolic function
(7) To understand the amount of ineffective alveolar space and changes in pulmonary blood flow
(8) Monitoring cycle function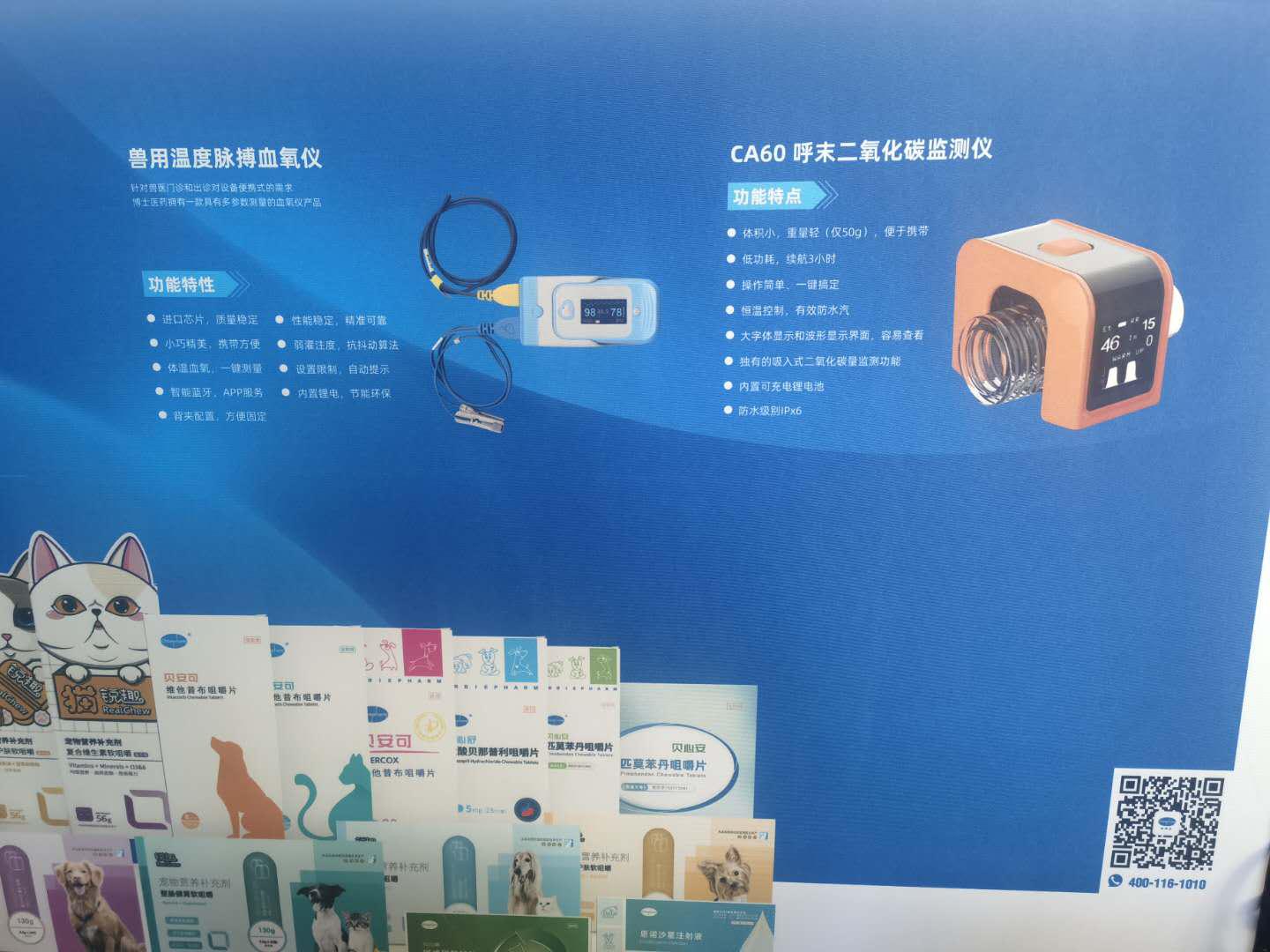 The Micro Capnometer produced by Medlinket optimizes product performance while meeting the needs of medical staff:
Small size and light weight (only 50g); Low power consumption, 3 hours of battery life; Onekey operation; Constant temperature control, effectively
preventing water vapor interference; Large font display and waveform display interface; Unique carbon dioxide inhalation function; Built-in lithium battery, Waterproof IP×6.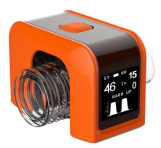 Endexpiratory carbon dioxide monitoring has played a great role in diagnosing some respiratory diseases and assessing the degree of respiratory damage.
In addition to the therapeutic significance of the disease itself, it is more important to guide the respiratory management and emergency resuscitation of
affected animals during the perioperative period.
Distributors and agents specializing in prehospital treatment, respiratory field, small and medium pet anesthesia equipment, if you are interested, please
feel free to call us and participate in the bidding of the hospital! First choice is the Micro Capnometer from Medlinket manufacturer, which is cost-effective and hits the spot with one shot!
Previous:
ECG Cable and ECG Lead wires Market To Observe Exponential Growth By 2020-2027 | Verified Market Research
---
Post time: Oct-30-2020